View all blog posts
Make EV Training Your New Year's Resolution
While EV training may be something you thought of for the future, that future may be sooner than you think. Since the official Road to Zero Strategy was published in 2018, the UK Government has raised its game. Plans have now been announced to end the sale of petrol and diesel cars by 2030, and hybrids by 2035 – 10 years earlier than initially planned.
Since 2016 EINTAC have been providing service and support to the electric and hybrid vehicle market, and we pride ourselves on our knowledge and experience. We're happy to share that knowledge by offering impartial advice. If you're involved in car maintenance, read on to discover why you need to keep ahead of the curve.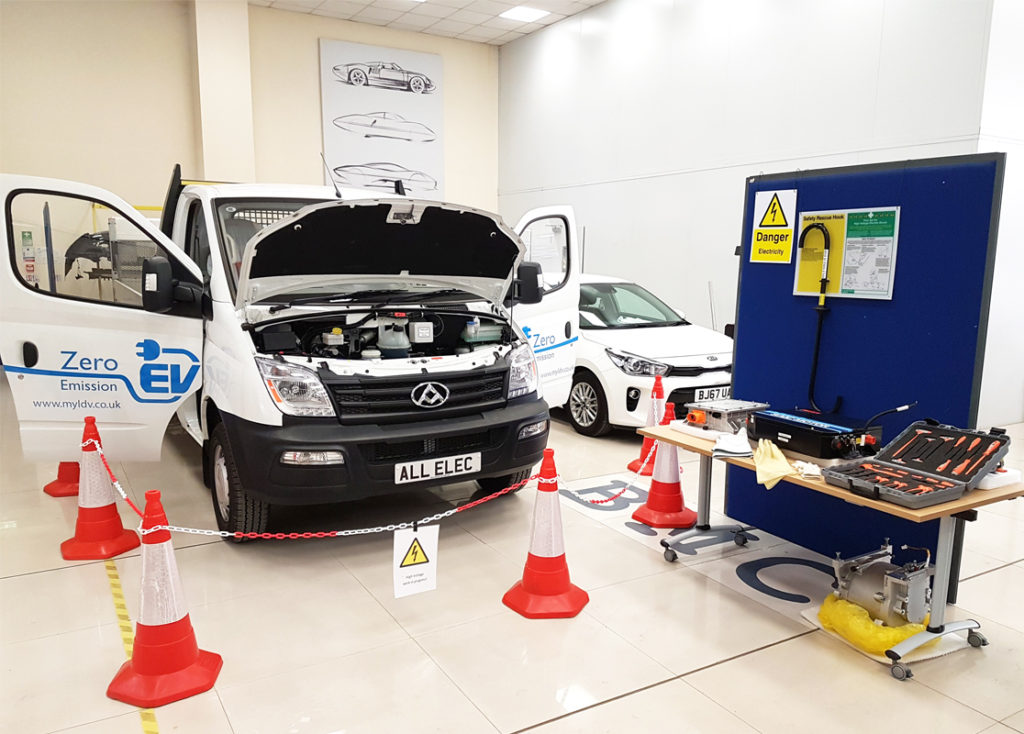 The rise in EVs
The Government's decision to move things forward by 10 years will have massive repercussions. Car manufacturers are right now shifting their strategy to keep in line with the new plan. According to Next Green Car there are already more than 350,000 plug-in cars on British roads. Following the Government's announcement, this total is likely to grow even faster. Many of Europe's major manufacturers have joined the race, including names like Volkswagen, Audi and Peugeot. Cars like the Nissan Leaf have already become a common sight. Other popular models include the Honda E and the Renault Zoe. If you're a mechanic or run a garage, are you ready for this green revolution?
Why it's happening
The aim of the UK plans is to reduce carbon emissions to fight global warming and climate change. Transport contributes in a big way to the emission of carbon. If left unchecked, the effects of global warming could be devastating for all of us. Melting ice and rising sea levels would see much more flooding in the UK and across the globe. There's no doubt that over the next decade EVs will play a big part in the war on climate change.
Keep ahead of the curve
Mechanics and garage owners are already seeing an increase in more EVs arriving at their premises. Following the Government's announcement they are likely to see a sharp increase. This will continue to rise more quickly over the next few years. The drivers of these cars will be expecting knowledgeable and qualified people to deal with their problems. The best way to prepare for this situation is through EV training.
EV training
Here at EINTAC we have gathered a network of experienced and accredited third-party training providers. We have courses to suit every need, from automotive technicians to body repair centres; vehicle dismantlers to roadside repair and recovery organisations. All of our courses are certified by either WAMITAB, IMI or City and Guilds. A great place to start would be a Basic Awareness Hybrid & Electric Vehicle Training course.